Songs of my Soul - A moving experience by song and story to lift the spirit
30/07/2016 17:30 - 19:30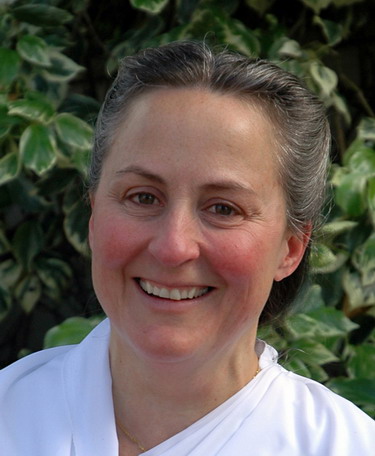 A musical performance to deepen the experience of our true nature with story, humor, wisdom and song. The combination of the wisdom of ancient Raja Yoga meditation and love of music will melt your hearts and move your soul to dance with the Divine. Elizabeth has a way of making a song come to life in a deep and moving way to uncover the heart and soul of the human experience in such a manner that is relevant to our times. Through story she will bring humor and insights, with teachings she will open the mind and her songs will lift the spirit.

Artist & Presenter: Sis. Elizabeth Padilla is a rajayoga meditation practitioner, singer, performance artist/ actor, and one of the main teacher, creative director and program manager at Anubhuti Meditation & Retreat Center. She is a spiritual student and educator since three decades with the Brahma Kumaris World Spiritual Organization (BKWSO). She designs and facilitates retreats, seminars and workshops. She is now fulfilling her life's dream by reaching the heart and spirit through her songs and work.

She has worked as an actor in San Francisco for 12 years in such productions as Beach Blanket Babylon in the leading role of Snow White and trained and performed with American Conservatory Theater in Stephen Sondheim's Sunday in the Park with George as Yvonne.

Elizabeth has graced several Bay Area interfaith programs as a performer, teacher, and activist. She has held staff positions at the San Francisco Interfaith Council and served on the Board of the Marin Interfaith Council for 6 years.

Elizabeth has been trained as a facilitator in Appreciative Inquiry method and Self Managing Leadership.
Vocal Link: "Om Shanti Om" (Brahma Kumaris Studio)
Theatrical Comedy Link: "Interview of Sr. Talulah"
401 Baker Street (at Hayes)
San Francisco, CA

Fun-n-Learn Summer Camp for Children (Age: 6-10 years)
31/07/2016 09:00 - 16:00
A valuable education for children to learn about Peace, Happiness, Love, Respect, and Conflict-Resolution through arts and crafts, singing, dancing, co-operative games, reflection exercises and meditation for children. (Activities based on Living Values Educational Program (LVEP)). Age group 6 - 10 years. Must be accompanied by parents.

Facilitator: Kyoko Kimura, MA is a San Francisco Unified School District music teacher and has been conducting children's camps for eight years. She is trained by Diane Tillman, primary author of the award-winning Living Values Series.
Flier Registration required. For info, email: bkkyoko@gmail.com
Event is free of charge. Voluntary contributions are accepted.

401 Baker Street (at Hayes)
San Francisco, CA

The Art Of Healthy And Happy Living (Guest Speaker: Dr. Shrimant Sahu, MD)
08/08/2016 19:00 - 20:30
A presentation by Dr. Shrimant Sahu, DA, MD, CCDM, CCGDM, a consulting diabetologist and the pioneer of 'Holistic Approach to the Control and Management of Diabetes' project at The Global Hospital and Research Center, Mt. Abu, Rajasthan (India). His unique approach combining traditional and modern medicine with meditation, behavioral and lifestyle therapy has helped patients around the world manage, control and eventually reverse the course of diabetes, hypertension and other lifestyle diseases.
Dr. Sahu is a long­time practitioner of Rajayoga meditation and has been a Rajayoga teacher for three decades. He has conducted over a hundred programs worldwide and is regularly featured on Peace of Mind TV where his program on Diabetes Awareness has benefited many.
401 Baker Street (at Hayes)
San Francisco, CA

Positive, Purposeful, Powerful Thinking (Guest Speaker: Dr. Prem Masand, MD)
25/08/2016 18:30 - 20:00
A talk by Dr. Prem Masand, Radiation oncologist, Rajayoga Meditator, Motivational Speaker and Author.
Dr. Prem serves as an honorary consultant to the Global Hospital and Research Center (Mount Abu, India) and is one of the esteemed meditation teachers of the Brahma Kumaris World Spiritual Organization.
As a radiation oncologist, he has worked in India and abroad in various cancer hospitals.
He has been practicing meditation for more than thirty years since he was in medical school.
He has traveled globally as a Motivational Speaker giving more than 8000 presentations at various Universities, Medical Schools, Hospitals, Social organizations, Corporate offices and Government locations.
His book "Positive, Powerful and Purposeful Thinking" has touched and inspired many lives.
He demonstrates leadership through empowering and motivating individuals in all sectors of life to create their vision of life and heal negative emotions.
401 Baker Street (at Hayes)
San Francisco, CA

Peace in the Park
17/09/2016 11:00 - 18:00
A rejuvenating day of peaceful and fun activities for all ages and backgrounds.
* World Music and Dances * Arts and Crafts Workshops * QiGong * Meditation
* Talks * Community Peace Projects * Vegetarian Foods * Yoga * Kids' Games

Visit www.PeaceInTheParkSF.org
Golden Gate Park- Music Concourse Band Shell, 50 Hagiwara Tea Garden Dr., CA, 94143
San Francisco

Diwali - Celebrating Festival of Lights
22/10/2016 17:30 - 19:30
The festival of Diwali envisions the dawn of the era of peace, happiness and prosperity. Having cleared away the darkness within, we light up our homes, fill our hearts with joy, and invoke the breath of renewed faith, hope and determination. Join in the celebration of happiness and divine power.
Cultural Performances, Music, Spiritual Insights, Meditation, Vegetarian Dinner.
Note: Discounted Parking is available at DMV (1377 Fell Street) for coupon code "401".
401 Baker Street (at Hayes)
San Francisco, CA

New Year's Eve Celebration
31/12/2016 - 01/01/2017 20:30 - 00:15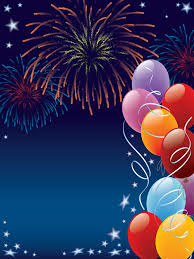 Ring out the old and ring in the new with Meditation, Games, Live Music, Refreshments, Words of Wisdom, "Letting go of the Old" Fire Ceremony.
Tentative Program Schedule:
8:30 pm - Joyful Entertainment (with meditation interspersed)
10:20pm - Year that was, 2015 Slideshow
10:40pm - Words of Wisdom for New Year by Sister Chandru (Spiritual Director)
11:00pm - "Letting Go Of The Old" Sacred Fire Ceremony
11:30pm - Group Meditation to usher in New Year
12 - 12:30am - New Year's Midnight-Chocolate Cake Cutting, Greetings
FREE EVENT. Open to all. Registration Required. Prior meditation experience not necessary. Alcohol-free celebration. A kind request to remove footwear before entering the party hall.
PARKING: Discounted parking is available at DMV(Corner of Fell Street and Broderick Street) for coupon code "401". Enter from Broderick Street.
401 Baker Street (at Hayes)
San Francisco, CA