"If we want to live in a truly sustainable world a shift is needed in all our hearts and minds"
This initiative encourages greater understanding of the role of consciousness and lifestyle in environmental issues, through dialogues, partnerships, participation in UN conferences and local initiatives. In particular we highlight the importance of:
Sustainable Lifestyle: Adopting a less materialistic lifestyle and increasing the use of clean energy saves the planet's resources and brings greater well-being.
Vegetarian Diet: Vegetarian food, cooked with love, nourishes our whole being and brings inner clarity. It contributes to the health and future of the planet by reducing our carbon footprint.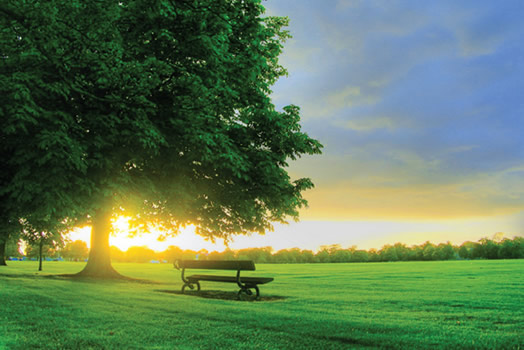 Meditation: Spending time in silent reflection or meditation helps us to connect with our deeper values and find the strength to live by them, enabling us to be more mindful of the impact of our choices. More meditations
Peaceful Living: Promoting and living by the principles of universal peace can lead to less violent conflicts and wars, thus enabling vast resources to be redirected to creating a healthy and sustainable society.
Capacity Building
Brahma Kumaris offers workshops that focus on empowering individuals and communities.
10 Ways to Change the World - spiritual insights and workshops to enhance our relationship with Nature. Living
Living with Simplicity - Being Unlimited - Opening the Heart - Respecting Life - Beign Positive - Walk the Talk - Empowering Yourself - Eating Well - Following Your Dream - Feeding the Soul.
Earth Care and Respect - engaging people in a creative process that re-establishes a harmonious relationship with the self, others, communities and the environment.
Empowerment and Resilience - highlighting the deep connection between physical and non-physical energy, mind and matter, providing new opportunities for individuals and communities to work together to bring about change.
Individual Responsibility - exploring the role of personal responsibility in the context of our relationship with the environment. What stops us from taking personal responsibility?
Brahma Kumaris' workshop resources are open source materials that can be used freely for non-commercial purposes. We invite your feedback so we can incorporate your experiences into our material. More workshops are available at: www.eco.brahmakumaris.org.